Curiosity cloud
interactive sound installation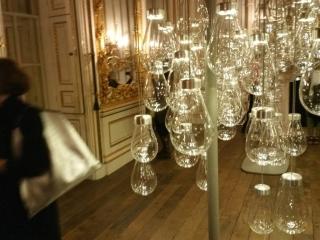 'Curiosity cloud' celebrates a moment in nature and plays on the interaction between humans and the natural world.
Commissioned by Perrier-Jouët, the project was first presented in the Victoria and Albert Museum during London Design Festival 2015.
DKIA was contracted to design the electronics and program the pieces according to the specifications given by mischer'traxler. Simon Laburda/DKIA was also on site at London Design Festival to help set the system up.